Male and female celebrities alike suffer of zipper woes.
Imagine the embarrassment.
Numerous people are watching and one's body is exposed.
Million dollar net worth celebrities make headlines and have their image slightly tarnished because of a $0.60 closure.
The best way to prevent this is to upgrade to a more durable zipper product.
Old-fashioned zippers are inadequate.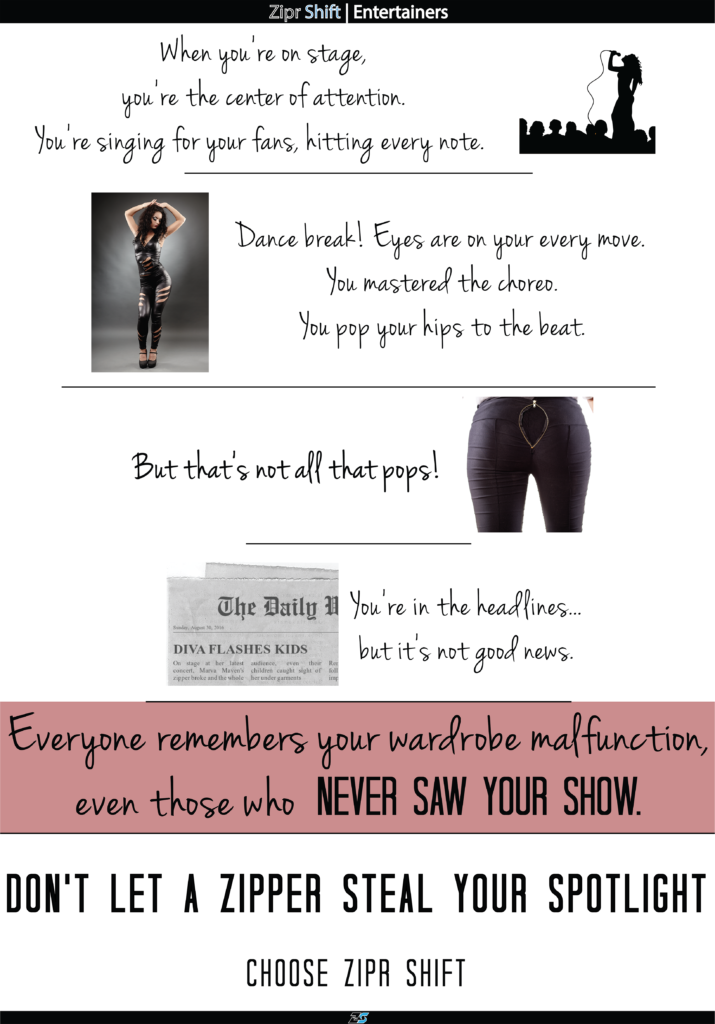 Examples:
Sammi Cheng Zipper Fail on Stage at Her Concert
Kylie Jenner went Clubbin' then Flashed Everyone and Left
Holly Willoughby Meets the Prime Minister of London and Her Dress Splits Open
Bride's Wedding Dress Zipper Fails and Almost Ruins Wedding Day
Twerking on Live TV Means…Flashing Your Bum