Here at Zipr Shift LLC, we're creating a zipper manufacturing paradigm shift. Hence, the name Zipr Shift.
Investopedia (source linked) defines a 'paradigm shift' as "…a major change in how some process is accomplished…
Paradigm shifts can require that entire departments be eliminated or created in some cases, and millions or even billions of dollars of new equipment purchased while the old equipment is sold or recycled."

And, that's what's happening here.

The equipment used to manufacture these zipper tapes…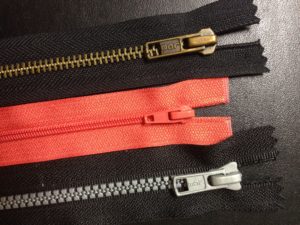 …can't manufacture this zipper tape.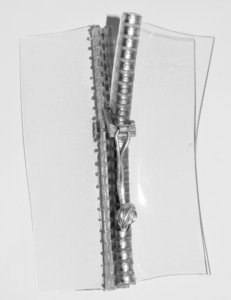 If any current zipper manufacturer (YKK, SBS, Ideal Fastener, etc.) wants to directly compete with Zipr Shift's technology in the marketplace, then they'll have to…
Make all of their current zipper products (nearly) obsolete
Buy completely different equipment
Train and hire people that can operate the new equipment
…because Zipr Shift's Klōs® technology rivals all other zipper technologies. If they need to compete on performance and cost, then they'll have to upgrade or go out of business.


Or, maybe zipper users and consumers really like dealing with this…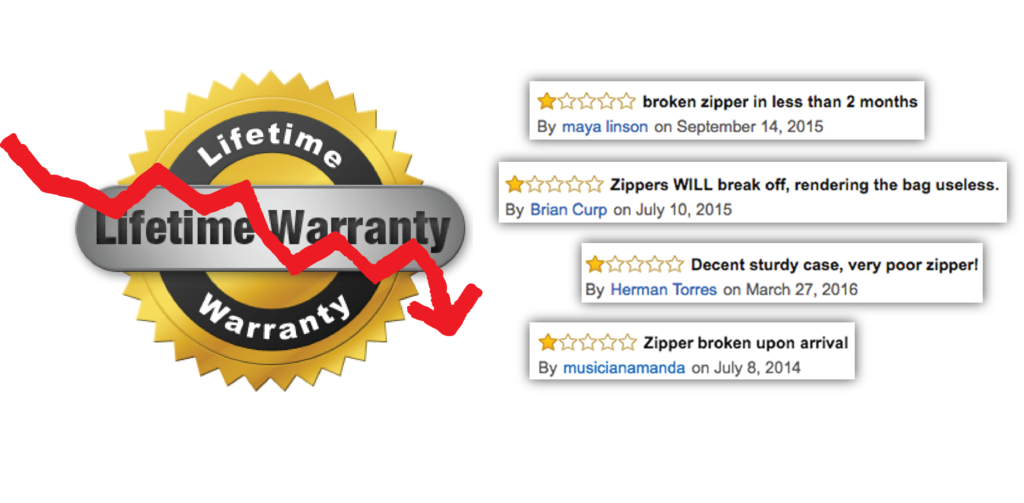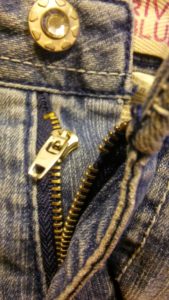 My assumption in engineering the Klōs® is that people want better closure technology. But, I could be wrong.
Currently, the only distinctive factor between a zipper of different companies is the branding on the zipper. Nearly everything else of the zipper's design that is especially commonplace in the market is "free of the art." This is why all old-fashioned toothed zippers are the same save a few patented iterations.
If you take away the branding on the zipper's pull tab and body then one will hardly be able to tell any competitors' products apart.

So, zipper companies police their trademarks and YKK's branding is most gold which is why they have majority market share. However, YKK's market share is dwindling because SBS (China) is competing with YKK on cost.
SBS offers the same product (quality) , and at a lower cost. Many don't care about the brand enough to pay for its perceived superiority. They want to save money.


The Klōs® is the most distinctive proprietary closure in nearly two centuries- the first and the only closure of its kind.
I engineered it to be superior to its predecessor, the toothed fastener. And, it is superior: both more durable, and cost competitive.
I trademarked the name and patented the technology so I have proprietary novelty on two fronts.
When and if competitors switch, I only hope to pass the four factor test to obtain a permanent injunction.
Sources:
http://www.worldcrunch.com/business-finance/inside-the-global-zipper-war
https://www.iplitigationcurrent.com/2014/08/21/are-permanent-injunctions-in-patent-cases-back-in-style/
http://www.finnegan.com/resources/articles/articlesdetail.aspx?news=3aad1da2-08a9-4f14-a147-611b1e39ff75
http://www.jonesday.com/standards-essential_patents/
https://www.law360.com/articles/704240/fed-circ-s-apple-ruling-makes-patent-injunctions-easier
https://www.asme.org/career-education/articles/legal-issues-for-engineers/the-injunction-factor
https://www.law360.com/articles/602587/shifting-injunction-standards-in-copyright-trademark-cases