It's a good thing I was obsessed with zombies and skeletons in high school. Actually, I'm still obsessed with zombies…
From those obsessions, I self-studied anatomy and physiology- is it really possible for zombies to exist?? The TV show The Walking Dead fueled this obsession even more.
Anyway, all of that helped when I started thinking of how to make a more durable closure that doesn't have teeth.
If you read this post, you'll see the question that I felt was the foundation of my research: "Can something rigid be made flexible while still maintaining its rigidity and keeping it whole?"
I poured through my mind, the Internet, libraries, encyclopedias, anything and everything. My thoughts were a desperate plea– SOME THING on this Earth must be rigid and flexible!
And, I was going to find it.
If only I had eyes in the back of my head that could look down…at my back…
Here are some photos of the earliest prototypes…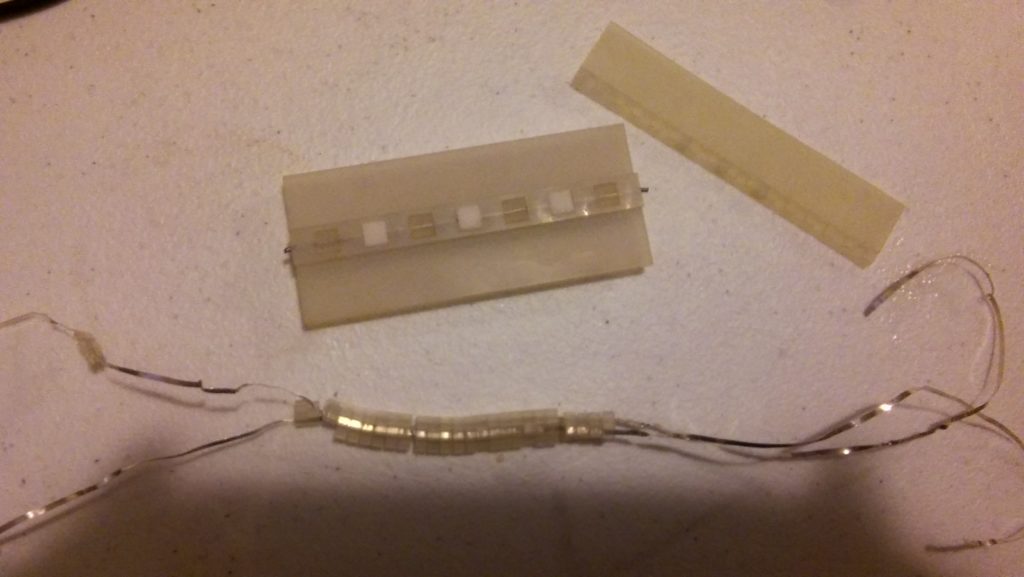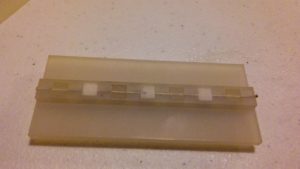 As you can see, I put holes in the individual, interlocking, segmented parts and held them together with wire in the flexible outer body. Like stringing beads…
This was the closure that was too expensive to manufacture and caused me to pivot to the fully extruded trim, as mentioned in this post.
I would have had to injection mold the individual interlocking pieces, buy wire, injection mold the outer body, and then assemble all of it. I got as far as quoting all of this and it would've cost $5 just for me to make it.
I knew I couldn't compete with this closure due to cost.
But, I knew I was onto something.
You can see that I was clearly trying to mimic the spine.
The metal wire was the spinal cord.
The individual, segmented pieces with holes were the bones/vertebrae.
The flexible outer body were the flexible joints, ligaments, and disc cushioning of the spine.
Now, I've moved onto the novel use of edge trim concept, and it stands that the spine was the perfect inspiration!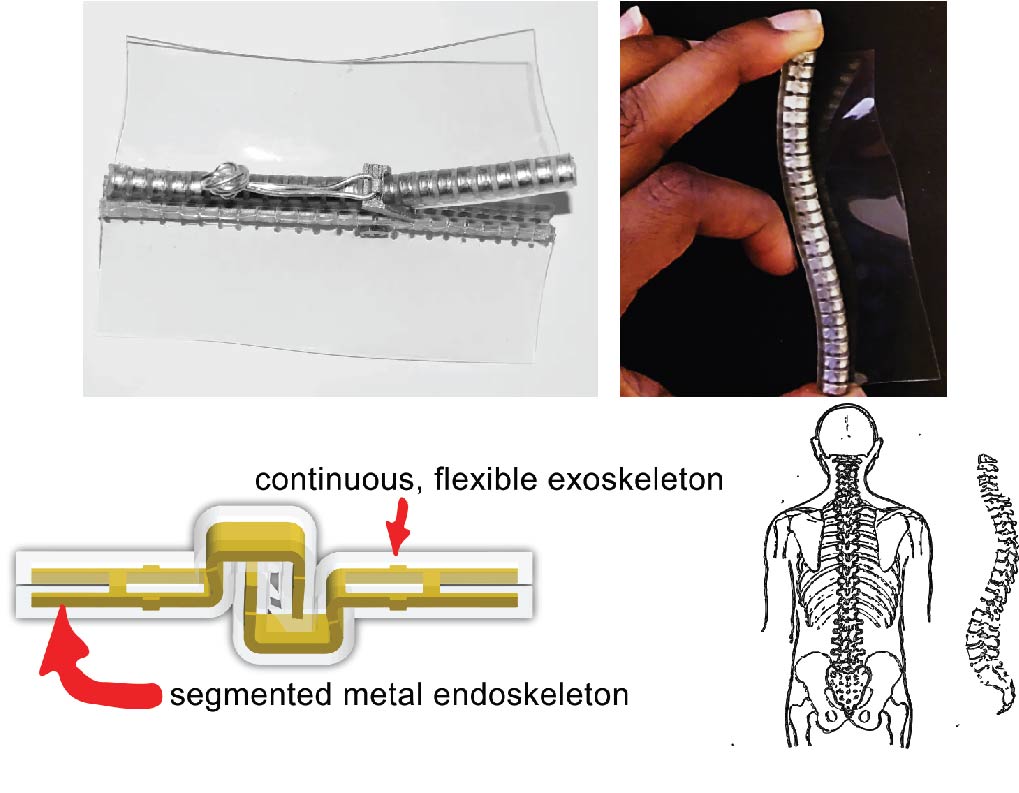 The Klōs® mimics the spine.
In a way, the fully flexible zip track structure is a notochord, a flexible structure of uniform composition.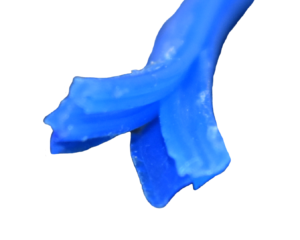 No backbone = optimal flexibility, minimal strength
And, the Klōs® is the verterbral column, a segmented series of bones.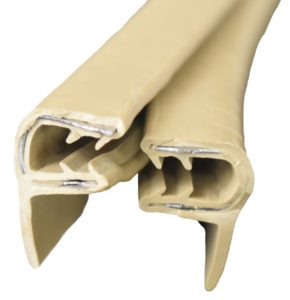 Segmented backbone = marriage of flexibility and strength
Closure evolution mirrors biological evolution.
Upgrade to the most evolved closure: the Klōs®.